'evasi0n' Untethered iOS 6.x Jailbreak Released to Public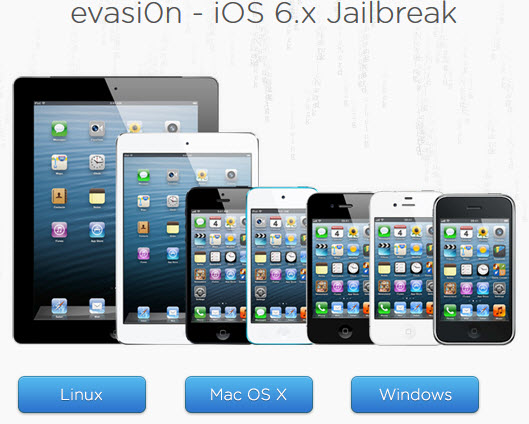 Ladies and Gentlemen! The news that you have been waiting for since the last couple of weeks is here!
evad3rs have finally released the iOS 6.x Jailbreak tool 'evasi0n' to the public. As we informed you earlier, evasi0n is an untethered jailbreak tool which works on all your iOS devices running on iOS 6.x (iOS 6.0 through to the recently released iOS 6.1)
Tutorial: How to Jailbreak your iOS 6 device using evasi0n?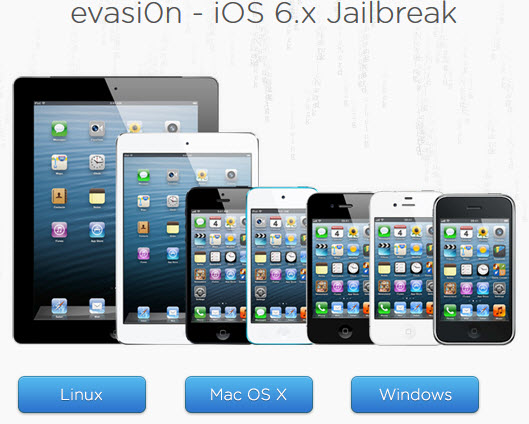 This means you can jailbreak any of your iOS devices – iPhone, iPod touch, iPad and iPad mini models (excluding Apple TVs). The jailbreak tool evasi0n is availble for Windows, Mac OS X and Linux, so whichever OS you are working on, you have an option!
evasi0n untethered jailbreak is one of the most anticipated jailbreak of all times and the excitement among jailbreakers was no less than an iPhone or an iPad launch itself 🙂
So, head over to evasi0n official website and download evasi0n for your operating system to jailbreak your iOS device now! Here is a detailed tutorial to help you jailbreak your iOS device using evasi0n.
And a big congratulations and thanks to a evad3rs – a great team of hackers (musclenerd, pod2g, planetbeing and pimskeks) who made evasi0n possible!
More tutorials coming up, so stay tuned! Don't forget to follow us on Facebook, Twitter and Google+.